I have had the great fortune of collaborating with various artists. Here is a spotlight on some of the artists I've collaborated with: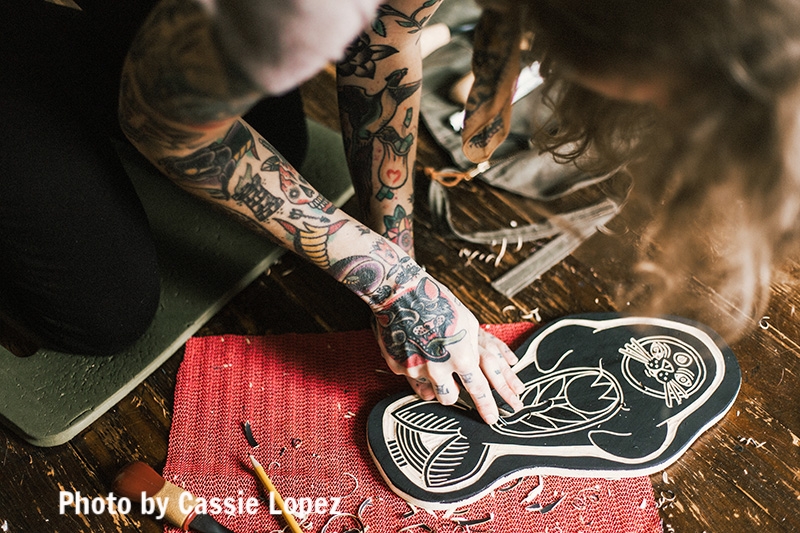 Bryn is a brilliant artist based in Morgantown, West Virginia. She is best known for her woodcuts. I met Bryn through Instagram and was floored to find out that we lived in the same town! We have collaborated on just a handful of pieces thus far (pictured below) but I am excited for what the future holds...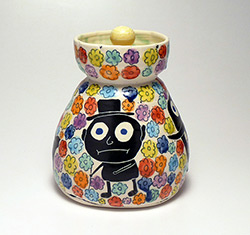 Kurt is a ceramic artist based in New York. I have long admired his pots and his illustrations and was thrilled to finally meet him at Watershed in May 2016. We collaborated on a few pieces there (pictured below) and I hope we will have another opportunity someday...
Since its inception, members of Objective Clay have teamed up on various projects. When we are able to all get together and work, we enjoy passing pots around. Below are some recent collaborative efforts between Emily Schroeder Willis (pictured) and myself.
Maia and I met at Arrowmont almost two years ago. The moment we met, we started collaborating. We have since developed a line of collaborative jewelry called Bloom that will have it's public debut during the 2018 NCECA Conference at the Society for Contemporary Craft. We have some exciting projects in the works, so stay tuned!